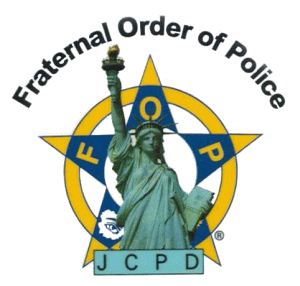 Associate Memberships

FOP
Association Membership
Information and Form

For Associate Mechandise
See Det. Papartey's contact information below

The members of the Fraternal Order of Police, Jersey City, Lodge #4, would like to thank you for your interest in becoming an Associate Member. To become an FOP associate you have to be sponsored by a Jersey City Police Officer who is currently a member of Lodge 4, or an Associate Member in Good Standing.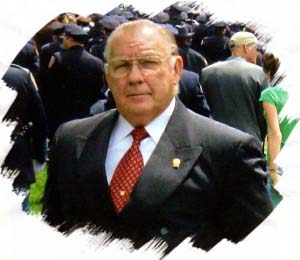 Our Association program is handled by retired Detective Fred Paparteys - Associate Member Chairman. All inquiries concerning the Association membership should be directed to Det. Paparteys. This also includes the purchasing of FOP Associate merchandise. Fred can be contacted at 201 655-9934 (cell) or 201 791-9286 (home) after 1:00 pm.
Associate Membership:
The initial cost for this privilege is $95.00.
If the items have to be mailed to the Associate, an additional fee of $6.00 will be added to cover the cost of mailing.

NJ State Gold Shield - $50.00 (one time fee)
Acrylic shield holder - $10.00 (one time fee)
Yearly dues payment - $35.00
Associates will receive a dues notice of ($35.00) in mid-January each year.
To apply, simply click on one of the links below and print the application form.
Fill out the F.O.P. Associate membership application form and have it signed by the individual sponsoring your application. Return the form along with a check or money order in the sum of $95.00 to the below listed address.
The check should be made out to: J.C.F.O.P. #4.
Anyone with good community standing may apply for membership.
Mail To:
Fred Paparteys
0-76 34th Street
Fair Lawn, NJ 07410-6631

You can call Fred at 201 655-9934 (cell) or 201 791-9286 (home) after 1:00 pm.
Associate Membership Application Form:
Print out the application form below - either in Adobe Acrobat Reader or MS Word
If you have Adobe Acrobat Reader installed on your computer you can click here to download the membership application.
If you do not have Acrobat installed, click here to download a free copy of Acrobat Reader.
You can click here to download the Microsoft Word version of the form.
Help us help you - support your local F.O.P. Lodge